You can not say that you were on holiday in Italy if you have not tried the delicious Tuscan cuisine! If you are looking for restaurants in Montaione, you will find family-run inns where you can taste typical, home made dishes that follow the culinary traditions handed down in the Tuscan families from generation to generation.
The typical restaurants that you can find in the surrounding area of Belmonte and Montaione offer good value for money and usually you can also dine 'al fresco'. In the restaurants outside the big cities you can eat well without over spending. This guide will point out the places where you can eat and even where we usually go. These restaurants are frequented by locals and this is always a good sign. In any case we will be happy to listen to your experiences and your recommendations about places where you ate during your holiday in Tuscany.
Here is a map where you can discover our selected places to eat near Belmonte and Montaione.
Click on the icons to see the address and phone number
---
MINI-MARKET AND SUPERMARKET NEARBY
What do you think about preparing a Tuscan dinner to serve to your family, in the comfort of your own apartment in Montaione, Tuscany? You need good ingredients and organic products and you can find these in the nearby mini-market in Iano or the supermarket in Montaione.
MINI-MARKET IN IANO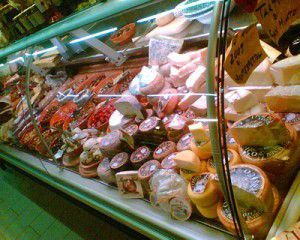 Just 800m from Belmonte you can walk or drive to the mini-marketin the village of Iano. If you want you can also receive a delivery every morning of your groceries directly to your apartment. Just place your order by 18.00 the day before at reception.
The delivery service is free and you only pay what you have ordered. The delivery starts in Belmonte from 8.30 onwards.
COOP SUPERMARKET IN MONTAIONE

Near the centre of Montaione you will find the Coop supermarket.
The supermarket is open every day at the following times:From Monday to Saturday at 8.30 am to 13.00 and from 16.30 to 20.00.
They are open on Sunday morning.
Viale Italia, Montaione
PAM SUPERMARKET IN MONTAIONE

After passing through the centre of Montaione for about 2 km you will find the supermarket Pam .
The supermarket is open at the following times:
Monday to Saturday – 9.00 am to 20.00 pm
Sundays – 9.00 to 13.00 & 16.00 to 20.00
Inside this supermarket you will also find other shops and a restaurant and bar.
Via Comiti, Montaione.
---
RESTAURANTS IN IANO
(800 M FROM BELMONTE)
ANTICO BORGO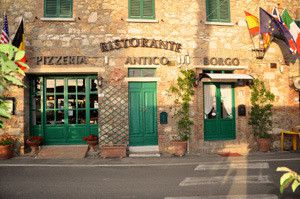 At Antico Borgo restaurant you can enjoy good Tuscan cuisine prepared by Grandma' Marisa. You can even eat on the terrace. Near the restaurant there is also a small playground for children. It also offers a take-away pizza service .
LA CHICCA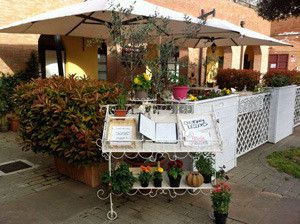 Good Tuscan cuisine with a chance to take away. You can also eat 'al fresco' in the village square of Iano. Inside you will also find a small bar and 'gelateria' (Italian ice cream).
Tel. +39 0571 697943
---
RISTORANTI A SAN VIVALDO
(3 KM DA BELMONTE)
OSTERIA SAN VIVALDO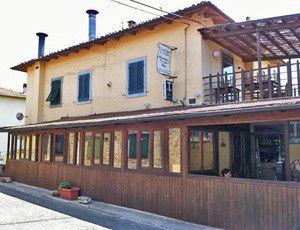 Good Tuscan cuisine cooked by the lovely Andrea. Do not miss the typical Florentine steak! Inside the restaurant there is also a small grocery for customers who want a sandwich.
Tel. +39 0571 69264
RISTORANTE IL FOCOLARE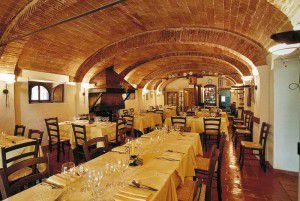 Go through the village of San Vivaldo and down the road that enters the woods. Reach the monastery of San Vivaldo where inside you find Ristorante il Focolare. Good Tuscan cuisine and a chance to eat in the courtyard of the monastery. Do not miss a visit to the chapels of San Vivaldo.
Tel. +39 0571 69498
---
RESTAURANTS IN GAMBASSI TERME
(13 KM FROM BELMONTE)
LA MONTAGNOLA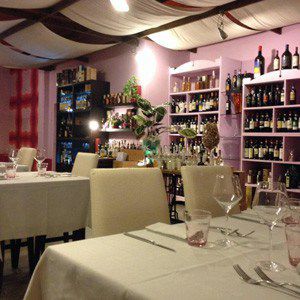 Here you can enjoy both fish and meat dishes.
The restaurant is cute and fashionable.
Street provinciale maremmana, Gambassi Terme.
Tel. +39 0571 638284
---
 ALL RESTAURANTS IN MONTAIONE
(10 KM FROM BELMONTE)
PIZZERIA ERASMUS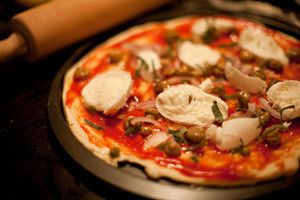 If you are looking for a pizzeria, at Erasmus you can enjoy delicious pizzas made with organic products.
Montaione, street John Fitzgerald Kennedy, n. 20
Tel. + 39 0571 697866
L'ANGOLO DEL BUONGUSTAIO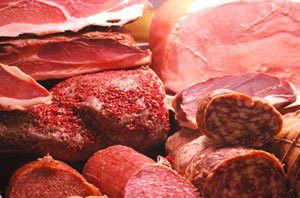 Great if you are looking for a place to grab a snack on the fly such as a sandwich or take-away food.
Montaione, via Giuseppe Di Vittorio n. 1.
Tel. +39 (0)571 698378
I' CIAMPA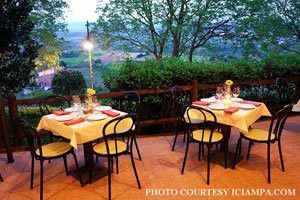 Excellent and delicious pizzas and specialties of Tuscany.
Ability to dine 'al fresco'.
Via Chiarenti n. 43, Montaione.
Tel. + 39 0571 69552
IL PESCE ROSSO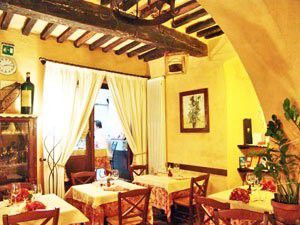 Delicious specialties based on fish with excellent value for money. Take advice from the head waiter Gianni.
Via Chiarenti, 14, Montaione.
Tel +39 0571 69010
IL CAMINETTO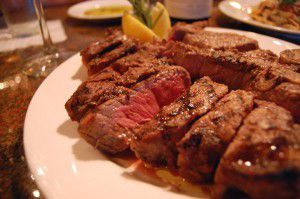 Good Tuscan cuisine. You can find it on the way to Mura, just after Montaione.
.
Via Mura, 19, Montaione
Tel. +39 0571 677130
CASA MASI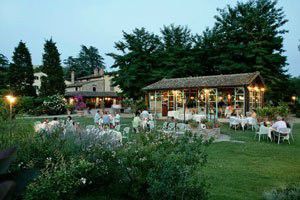 High class restaurant with excellent Tuscan specialities. Ability to eat to out in the garden.
Via Collerucci n. 53, Montaione.
Tel. +39 0571 677170
I'DIVINO BAR & ICECREAM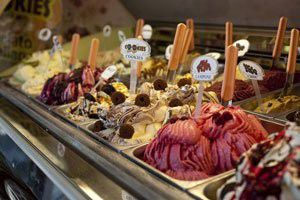 If you want to enjoy a huge ice cream, ice cream bar 'I'Divino' has something for everyone.
Piazza Camillo Benso Conte di Cavour, 22, Montaione.
Tel. +39 0571 69043
PUB LO STRETTOIO


Typical pub frequented by locals where you can taste many varieties of beer. Sky tv available.
Via Chiarenti 8, Montaione.
Tel. +39 0571 698008